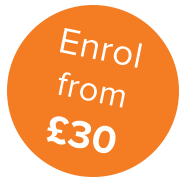 Meridian Psychotherapy
Level: Practitioner QLS level 4
By successfully completing this course, you will:
Gain skills and knowledge to practice Meridian Psychotherapy – graduates of this course can also obtain professional liability insurance
Receive the Certificate of Achievement at QLS Level 4*
Become a Registered BSY Meridian Psychotherapy Practitioner
Be awarded the professional ASC Diploma
Be eligible to become a member of AHCP (Association of Complementary Practitioners)
You can study this course from the comfort of your own home; in your own time and at your own pace; with helpful support and encouragement from our friendly tutors.
Course overview
Meridian Psychotherapy comprises a fast growing family of techniques that provide quick and usually permanent relief from negative emotional states. It has its roots in both psychology and ancient healing sciences, and combines 'talking therapy' with energy techniques that work on the same meridians as those used in acupuncture to release the underlying disturbances and restore the free flow of life energy to the body/mind. This course teaches the full Emotional Freedom Techniques (EFT) protocol and gives instructions for its applications and practice in a professional setting. It also gives a grounding in other approaches within the wider field of energy therapies and can be undertaken as a stand-alone course or as an excellent adjunct to those already qualified in related fields such as counselling, hypnotherapy and life coaching.
Syllabus
Practical training
No practical training is required to complete this course.