Foot Care Courses
Our Foot Care courses are suitable for beginners to practitioners. Foot problems often develop over a period of time as a result of incorrect footwear, inappropriate exercise, imbalanced posture or simply as a result of walking on hard surfaces.
We offer Foot Care Specialist and Non-Surgical Foot Care Specialist courses.
Search for a course:
Or, select a course from the list:

You can study these courses from the comfort of your own home, without deadlines. Our personal tutors are on hand to give you unlimited support and encouragement.
In addition to achieving rewarding BSY certification, our Foot Care courses lead to externally validated
certification from OCN* or a Certificate of Achievement from Quality Licence Scheme*.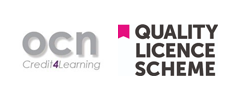 * Registration fees apply. Please contact us for details.