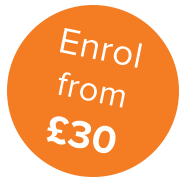 Cognitive-Synesthic Therapy
Level: Practitioner level 3
By successfully completing this course, you will:
Gain skills and knowledge to practice Cognitive-Synesthic Therapy – graduates of this course can also obtain professional liability insurance
Become a Registered BSY Cognitive-Synesthic Therapy Practitioner
Be awarded the professional ASC Diploma
Be eligible to become a member of AHCP (Association of Complementary Practitioners)
You can study this course from the comfort of your own home; in your own time and at your own pace; with helpful support and encouragement from our friendly tutors.
Course overview
Cognitive psychology is the study of all human activities related to knowledge. These activities include Attention, Creativity, Memory, Perception, Problem Solving, Thinking and the Use of Language.  Cognitively oriented therapists have had a massive effect on present day counselling techniques. This course will bring you right up to date with the potent healing powers of Cognitive-Synesthic Therapy. This course would form a useful adjunct to hypnotherapy and counselling courses.
Syllabus
Practical training
No practical training is required to complete this course.