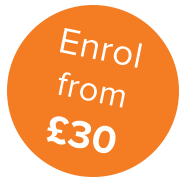 Regression & Hypno-Analysis
Level: Professional Development/Personal Achievement
By successfully completing this course, you will:
Gain skills and knowledge to expand an existing practice, as a foundation qualification towards further studies, or for personal interest
Be awarded the BSY Professional Certificate of Merit
You can study this course from the comfort of your own home; in your own time and at your own pace; with helpful support and encouragement from our friendly tutors.
Course overview
Regression therapy has two uses. It can go back to an earlier period of a client's life to identify and confront the origins of an emotional problem, or it can regress much further, into past lives. This deeper regression can also be therapeutic, dealing with situations still causing difficulty in the present life or a subject may wish to undergo it out of a healthy curiosity. Hypno-Analysis uses Hypnosis to first analyse emotional problems, then to restore balance. This course is an invaluable complement to each of the BSY hypnotherapy courses.
Syllabus
Practical training
No practical training is required to complete this course.