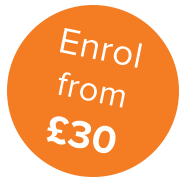 Drama Healing Therapy
Level: Practitioner level 3
By successfully completing this course, you will:
Gain skills and knowledge to practice Drama Healing Therapy – graduates of this course can also obtain professional liability insurance
Become a Registered BSY Drama Healing Therapy Practitioner
Be awarded the professional ASC Diploma
Be eligible to become a member of AHCP (Association of Complementary Practitioners)
You can study this course from the comfort of your own home; in your own time and at your own pace; with helpful support and encouragement from our friendly tutors.
Course overview
Drama is one of man's oldest communal activities and has immense power to heal minds and mend relationships. This course will introduce you to that power – showing you its possibilities, and at the same time warning of its dangers. During it, you will develop the core skills of Emotional Intelligence and Problem Identification, and learn how to apply them across a range of contexts.
Syllabus
Practical training
No practical training is required to complete this course.