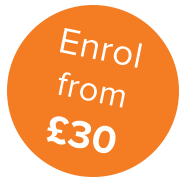 Zen Meditation for Modern Living
Level: Practitioner level 3
By successfully completing this course, you will:
Gain skills and knowledge to practice Zen Meditation for Modern Living – graduates of this course can also obtain professional liability insurance
Become a Registered BSY Zen Meditation Practitioner
Be awarded the professional BSY Diploma
Be eligible to become a member of AHCP (Association of Complementary Practitioners)
You can study this course from the comfort of your own home; in your own time and at your own pace; with helpful support and encouragement from our friendly tutors.
Course overview
Zen is the Japanese word for 'dhyana' in Sanskrit, meaning meditation.  Zen emphasises sitting, moving and walking meditations as the very best way to gain awareness, to see the real you and to see life as it really is. This course will help you gain an awareness of life, awareness of difficulties and blessings, to change your way of looking at everyday life and ultimately change your mind and your thought patterns. It is recommended that this course be used as an adjunct to Meditation Teacher.
Syllabus
Practical training
No practical training is required to complete this course.