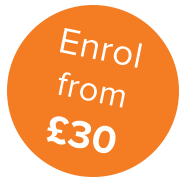 Spiritual Healing – Part 2 (Professional)
Level: Professional Development/Personal Achievement
By successfully completing this course, you will:
Become a Registered BSY Professional Spiritual Healing Practitioner
Be awarded the professional BSY Diploma
You can study this course from the comfort of your own home; in your own time and at your own pace; with helpful support and encouragement from our friendly tutors.
Course overview
This course continues the study of spiritual healing, examining its holistic nature and looking at different types of healing modalities. The role of the healer as counsellor is explored, including communication skills and the power of negative and positive thinking. Healing sequences are explained and the roles of the healer are examined.
Syllabus
Practical training
No practical training is required to complete this course.