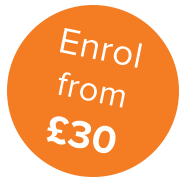 Spiritual Healing – Part 1 (Professional)
Level: Professional Development/Personal Achievement
By successfully completing this course, you will:
Gain skills and knowledge in professional spiritual healing to expand an existing practice, as a foundation qualification towards further studies, or for personal interest
Be awarded the BSY Professional Certificate of Merit
You can study this course from the comfort of your own home; in your own time and at your own pace; with helpful support and encouragement from our friendly tutors.
Course overview
The channelling of healing energy from its spiritual source to someone who needs it is called spiritual healing or divine healing. The channel is usually a person, whom we call a healer, and the healing energy is usually transferred to the recipient through the healer's hands.  The healing does not come from the healer, but through him. The treatment works on the body, mind and spirit, which are seen as one unit that must harmonise for good health.  Ideally, the healer's role is to provide a clear, surrendered, unconditionally-loving conduit through which this transforming power can pass down into the person to be healed.  We are all 'natural-born healers' for the simple reason that the healing presence of God is within all men, and all of us can contact it with our thoughts.  This in-depth course is in two parts and both must be studied in order to qualify for the professional diploma.
Syllabus
Practical training
No practical training is required to complete this course.