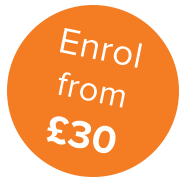 Bullying Therapy (Early Years)
Level: Practitioner QLS level 3
By successfully completing this course, you will:
Gain skills and knowledge to practise Bullying Therapy (Early Years) – graduates of this course can also obtain professional liability insurance
Receive the Certificate of Achievement at QLS Level 3*
Become a Registered BSY Bullying Therapy (Early Years) Practitioner
Be awarded the professional ASC Diploma
Be eligible to become a member of AHCP (Association of Complementary Practitioners)
You can study this course from the comfort of your own home; in your own time and at your own pace; with helpful support and encouragement from our friendly tutors.
Course overview
Bullying is a big problem in schools, which in recent years has generated a lot of media attention through its occasional tragic consequences. This media attention coupled with research generated over the last 30 years has culminated in many schools writing and adhering to policies to tackle the issues that arise with verbal and physical bullying, and with the problem of 'cyberbullying' that has very much been on the rise and consistently in the media. This course is designed as an add-on to psychotherapy and counselling and for anyone who wishes to learn more about bullying. It provides clear definitions and a conceptual framework as a means to understand the motivating factors behind bullying such as aggression, bullying through the eyes of adults and children, intervention and prevention, policies, research and studies, ways of dealing with the psychological aftermath of bullying and the way forward in curriculum, management and policy
Syllabus
Practical training
No practical training is required to complete this course.