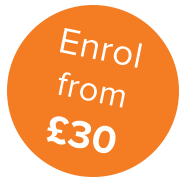 Ashtanga Yoga
Level: Practitioner QLS level 3
By successfully completing this course, you will:
Gain skills and knowledge to practice Ashtanga Yoga – graduates of this course can also obtain professional liability insurance
Receive the Certificate of Achievement at QLS Level 3*
Become a Registered BSY Ashtanga Yoga Teacher
Be awarded the professional BSY Diploma
Be eligible to become a member of AHCP (Association of Complementary Practitioners)
You can study this course from the comfort of your own home; in your own time and at your own pace; with helpful support and encouragement from our friendly tutors.
Course overview
Ashtanga Yoga is a dynamic form of Hatha Yoga in which each posture is taught in a set sequence, each pose preparing you for the next one. What sets Ashtanga Yoga apart from other approaches to Yoga is the way that the physical work is joined together by means of Vinyasa – breathing and movement synchronisation. For each movement there is also a Drishti or gaze point, and internal muscles are engaged using Bandha. This combination of Vinyasa, Drishti and Bandha creates the foundations for a correct Ashtanga practice. This course concentrates on the Primary Series of the Ashtanga system to make the body healthy and strong.
Syllabus
Practical training
No practical training is required to complete this course.