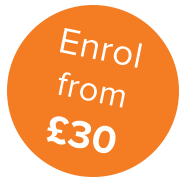 Magical Herbalism (Advanced)
By successfully completing this course, you will:
Gain skills and knowledge in Advanced Magical Herbalism
Be awarded the New Age Foundation Certificate in Mantic Arts
You can study this course from the comfort of your own home; in your own time and at your own pace; with helpful support and encouragement from our friendly tutors.
Course overview
This course will take you further into the fascinating subject of magical herbalism. You will learn how astrological herbs of the zodiac and numerology can be used to strengthen the powers of your rituals, along with crystals and gems. For practical students there are clear instructions for creating your own herbal garden and making magical accessories such as pot pourri or energy charged candles.
Syllabus
Practical training
No practical training is required to complete this course.