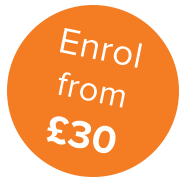 Magical Herbalism
By successfully completing this course, you will:
Gain skills and knowledge in Magical Herbalism
Be awarded the New Age Foundation Certificate in Mantic Arts
You can study this course from the comfort of your own home; in your own time and at your own pace; with helpful support and encouragement from our friendly tutors.
Course overview
This course is designed to give you an excellent working knowledge of the use of herbs in magical rituals. You will learn how to use natural magic to better your own life and the lives of those you care about. The powers, or vibrations, lie in the herbs themselves, each as unique as a human face, and all can be sent in the direction of a particular need, so that you can attract love, healing, protection, comfort and many more benefits. You will learn how to use the days of the week, moon phases, colours and more, so that every ritual will be strongly charged with the desired energies to maximum effect.
Syllabus
Practical training
No practical training is required to complete this course.