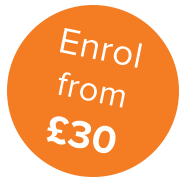 Reflexology Vibrational Medicine
Level: Professional Development/Personal Achievement
By successfully completing this course, you will:
Gain skills and knowledge to expand an existing practice, as a foundation qualification towards further studies, or for personal interest
Be awarded the BSY Professional Certificate of Merit
You can study this course from the comfort of your own home; in your own time and at your own pace; with helpful support and encouragement from our friendly tutors.
Course overview
Every cell in the body vibrates. When these vibrations are in harmony, we enjoy good health, but when a group of cells falls into disharmony, then health deteriorates. Many Complementary Therapies work on this vibrational principle to restore balance and well-being, but they are at their most powerful and effective when they work together. This course deals with the use of Reflexology in tandem with a number of other therapies to achieve positive results.
Syllabus
Practical training
No practical training is required to complete this course.