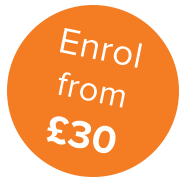 Yoga Therapy (Stage 1)
Level: Practitioner level 3
By successfully completing this course, you will:
Gain skills and knowledge to practice Yoga Therapy – graduates of this course can also obtain professional liability insurance
Become a Registered BSY Yoga Therapy Stage 1 Practitioner
Be awarded the professional BSY Diploma
Be eligible to become a member of AHCP (Association of Complementary Practitioners)
You can study this course from the comfort of your own home; in your own time and at your own pace; with helpful support and encouragement from our friendly tutors. A 1 day practical workshop is available for students with no prior massage experience.
Course overview
You will study human anatomy and physiology, fundamental psychology with a study of perceptions, concepts, memories, reasoning and emotions, balanced nutrition, anabolism and catabolism and yogic relaxation and breath therapy, through special breathing techniques. You will study a number of other treatment techniques involving manipulation and massage, active and passive exercises through Yoga Asanas and yogic osteopathy by which a client is assisted to perform certain movements specially selected from the Asanas and Mudras of Hatha Yoga.
Syllabus
Practical training
A 1 day Practical Training is available for students with no prior massage experience.  Practical workshops can be held in various locations around the UK and are available for an additional £75 per day. Your practical training is a valuable opportunity to learn directly from an experienced practical training tutor with specialist skills.