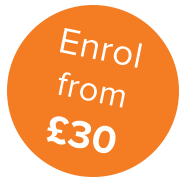 Yoga Class Instructor
Level: Practitioner QLS level 3
By successfully completing this course, you will:
Gain skills and knowledge to become a Yoga Class Instructor – graduates of this course can also obtain professional liability insurance
Receive the Certificate of Achievement at QLS Level 3*
Become a Registered BSY Yoga Class Instructor
Be awarded the professional BSY Diploma
Be eligible to become a member of AHCP (Association of Complementary Practitioners)
You can study this course from the comfort of your own home; in your own time and at your own pace; with helpful support and encouragement from our friendly tutors.
Course overview
The purpose of this course is to give back-up and structure to the role of the Yoga teacher so that both the newly qualified and the experienced Yoga teacher can quickly develop the potential and resourcefulness of the teacher of excellence. This course is a practical guide to excellent, comprehensive class structures for all kinds of individuals and groups along with other invaluable practical advice – taking Yoga classes made easy.
Syllabus
Practical training
No practical training is required to complete this course.