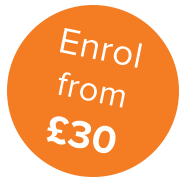 Yoga Beginners
Level: Professional Development/Personal Achievement
By successfully completing this course, you will:
Gain skills and knowledge to expand an existing practice, as a foundation qualification towards further studies, or for personal interest
Be awarded the BSY Professional Certificate of Merit
Receive the Certificate of Achievement at QLS Level 2*
You can study this course from the comfort of your own home; in your own time and at your own pace; with helpful support and encouragement from our friendly tutors.
Course overview
This course is for those men and women facing the problems and pressures of twenty-first century living, under stress, who wish to improve the quality of their lives or who are simply seeking peace and quiet. Anyone can benefit from the practice of Yoga – children and the elderly, the physically able and the disabled. Yoga means 'union' and it is the calm control of mind and body through breathing and gentle movement. Its essence is inner harmony, peace and calm – golden gifts in today's stressful world. The course is simple and straightforward to study – an introduction to the joys of Yoga for the absolute beginner.
Syllabus
Practical training
No practical training is required to complete this course.