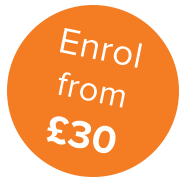 Writing for TV, Radio & Film
Level: Professional Development – QLS Level 3
By successfully completing this course, you will:
Gain skills and knowledge in Writing for TV, Radio & Film to expand an existing practice, as a foundation qualification towards further studies, or for personal interest
Be awarded the BSY Professional Certificate of Merit
Receive the Certificate of Achievement at QLS Level 3*
Be eligible to become a member of AHCP (Association of Complementary Practitioners)
You can study this course from the comfort of your own home; in your own time and at your own pace; with helpful support and encouragement from our friendly tutors.
Course overview
The broadcasting and film industries are developing fast with the number of films in production reaching an all time high and new T.V. stations starting each month. There is more scope than ever to start writing for T.V., film and radio. This course is designed to show you how to produce saleable proposals, ideas and scripts. It will show you how to penetrate this competitive industry by professionally presenting and marketing your work. When you've completed this course, you will be ready to approach the market and look forward to earning anything from several hundred pounds just for selling an original idea, up to an unlimited amount if it is accepted for a new soap or block buster movie!
Syllabus
Practical training
No practical training is required to complete this course.