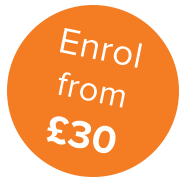 Writing Short Stories
Level: Professional Development
By successfully completing this course, you will:
Gain skills and knowledge in Writing Short Stories to expand an existing practice, as a foundation qualification towards further studies, or for personal interest
Be awarded the BSY Professional Certificate of Merit
Be eligible to become a member of AHCP (Association of Complementary Practitioners)
You can study this course from the comfort of your own home; in your own time and at your own pace; with helpful support and encouragement from our friendly tutors.
Course overview
There are very few things more enjoyable than telling and writing stories – and getting paid for it too! It is very, very easy to start, and editors are eager to buy short stories for cash. This course will teach you how to structure and write saleable short stories, present your work properly, and even provide the name and addresses of publishers who will pay several hundreds (or even thousands) of pounds for your work! You need no previous experience and no special writing ability – if you have the imagination, this course can show you how to make short story writing both profitable and enjoyable too.
Syllabus
Practical training
No practical training is required to complete this course.