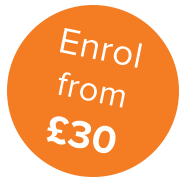 World Religions
Level: Personal Achievement
By successfully completing this course, you will:
Understand World Religions for personal interest or as a foundation for further study
Be awarded the BSY Certificate of Competence
You can study this course from the comfort of your own home; in your own time and at your own pace; with helpful support and encouragement from our friendly tutors.
Course overview
With the Roman Catholic and Anglican churches experiencing an unprecedented drop in the number of attendees, many individuals are seeking a more integrated and thorough knowledge of religion and the various forms that it takes.  This course aims to introduce the meaning of religion and explores why man may need to relate to a deity. It offers a comparison of all major religions and religious philosophies and gives guidance on spiritualism and its relevance to the New Age.
Syllabus
Practical training
No practical training is required to complete this course.