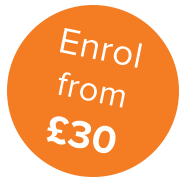 Wild Foods
Level: Personal Achievement
By successfully completing this course, you will:
Understand Wild Foods for personal interest or as a foundation for further study
Be awarded the BSY Certificate of Competence
You can study this course from the comfort of your own home; in your own time and at your own pace; with helpful support and encouragement from our friendly tutors.
Course overview
Many families are getting involved and benefiting from being more in touch with nature and conservation and developing an interest in our ancestors' gatherer lifestyle.  Foraging is environmentally friendly and it provides us with a free source of organic foods that are in season and rich in vital nutrients. This course will give you information on safe and lawful gathering, including plant identification, harvesting, storage, preparation and recipes.
Syllabus
Practical training
No practical training is required to complete this course.