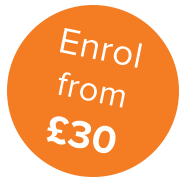 Wicca
By successfully completing this course, you will:
Gain skills and knowledge in Wicca
Be awarded the New Age Foundation Certificate in Mantic Arts
You can study this course from the comfort of your own home; in your own time and at your own pace; with helpful support and encouragement from our friendly tutors.
Course overview
Many myths still exist about those who practise Wicca. Wicca is, however, a gentle practice, full of love and joy, peace and balance.  Wiccans lead their lives and cast their spells according to the Wiccan creed. Many people are turning again to the old religion and beliefs in Wicca as a way of giving their lives a new meaning, and as a life–enhancing way of developing their own personal powers. This course will give you the knowledge of how to improve your own life and the lives of others using Wicca powers for good.
Syllabus
Practical training
No practical training is required to complete this course.