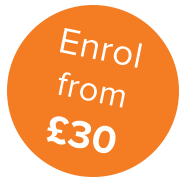 Vegetarian & Vegan Nutritional Therapy
Level: Practitioner level 3
By successfully completing this course, you will:
Gain skills and knowledge to practice Vegetarian & Vegan Nutritional Therapy – graduates of this course can also obtain professional liability insurance
Become a Registered BSY Vegetarian & Vegan Nutritional Therapy Practitioner
Be awarded the professional BSY Diploma
Be eligible to become a member of AHCP (Association of Complementary Practitioners)
You can study this course from the comfort of your own home; in your own time and at your own pace; with helpful support and encouragement from our friendly tutors.
Course overview
True vegetarians do not eat meat or fish, but many will eat animal produce such as eggs, milk and cheese. Vegans do not eat animal produce at all and so their diet consists entirely of foods of plant origin. All can provide a basis for a healthy life – if properly managed. Eating the vegetarian way clearly requires skill and it needs to be done properly if dietary balance is to be achieved. But once the skills are mastered and new arts in menu planning acquired, the diet is varied, nourishing and easy to manage.
Syllabus
Practical training
No practical training is required to complete this course.