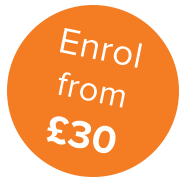 Understanding Drugs
Level: Professional Development
By successfully completing this course, you will:
Gain skills and knowledge in Understanding Drugs to expand an existing practice, as a foundation qualification towards further studies, or for personal interest
Be awarded the BSY Professional Certificate of Merit
Be eligible to become a member of AHCP (Association of Complementary Practitioners)
You can study this course from the comfort of your own home; in your own time and at your own pace; with helpful support and encouragement from our friendly tutors.
Course overview
This is a course specifically designed for the use of every concerned parent and non-expert involved in a variety of different settings including schools, universities, youth and adult groups. The sections cover a range of drug groups including alcohol, amphetamines, ecstasy, crack-cocaine, cannabis, heroin, LSD, over-the-counter and prescribed medicines.  Comprehensive information is given on the physical and psychological effects, overdose, dependence, legal status and 'street' names of drugs.
Syllabus
Practical training
No practical training is required to complete this course.