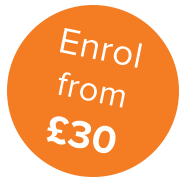 Ufology – The Mystery of UFOs
Level: Personal Achievement
By successfully completing this course, you will:
Understand Ufology for personal interest or as a foundation for further study
Be awarded the BSY Certificate of Competence
You can study this course from the comfort of your own home; in your own time and at your own pace; with helpful support and encouragement from our friendly tutors.
Course overview
UFOs or Unidentified Flying Objects have been called 'the greatest mystery of our age'.  Since the late 1940s the study of UFOs has gained some credibility, but it is safe to say that a truly major advance in understanding the mystery still eludes us. This course is for those who ponder this mystery and it investigates the various theories as to what UFOs are and where they are from. You are encouraged to be open to the possibility that the universe is a much stranger place than conventional science dare consider.
Syllabus
Practical training
No practical training is required to complete this course.