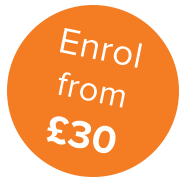 Thai Massage
Level: Professional Development/Personal Achievement
By successfully completing this course, you will:
Gain skills and knowledge to expand an existing practice, as a foundation qualification towards further studies, or for personal interest
Be awarded the BSY Professional Certificate of Merit
You can study this course from the comfort of your own home; in your own time and at your own pace; with helpful support and encouragement from our friendly tutors.
Course overview
Thai massage is more than a series of techniques applied to the external physical body. It includes soft tissue manipulation, but the emphasis is on stretching and loosening the body and working with the energy flow within. The spiritual aspect is important and practitioners work in the spirit of loving kindness and compassion. Massage given in this way is a healing experience for both giver and receiver.
Syllabus
Practical training
No practical training is required to complete this course.