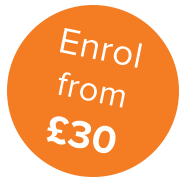 Tarot & Cartomancy
By successfully completing this course, you will:
Gain skills and knowledge in Tarot & Cartomancy
Be awarded the New Age Foundation Certificate in Mantic Arts
You can study this course from the comfort of your own home; in your own time and at your own pace; with helpful support and encouragement from our friendly tutors.
Course overview
This course is designed so that you will painlessly absorb the intricacies of this beautifully accurate Mantic tool to become an expert in your own right. Whether the intention is to use the Tarot for one's own personal development or ultimately practise professionally, this course will lead the way. Like the Runes, the use of the Tarot comes to us through the mists of time.
Syllabus
Practical training
No practical training is required to complete this course.