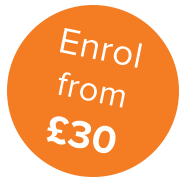 Tai Chi Chuan
Level: Practitioner level 3
By successfully completing this course, you will:
Gain skills and knowledge to practice Tai Chi Chuan – graduates of this course can also obtain professional liability insurance
Become a Registered BSY Tai Chi Chuan Practitioner
Be awarded the professional BSY Diploma
Be eligible to become a member of AHCP (Association of Complementary Practitioners)
You can study this course from the comfort of your own home; in your own time and at your own pace; with helpful support and encouragement from our friendly tutors.
Course overview
The course provides a thorough introduction to the martial art and the internal method of physical and mental relaxation. Students will find it helps to prevent illness and improve recovery after ill-health, using a philosophical system of thought with a practical emphasis on both movements and mental exercises so that students are able to apply T'ai Chi principles to everyday life situations. This course is ideal for practitioners of yoga, meditation and relaxation therapies.
Syllabus
Practical training
No practical training is required to complete this course.