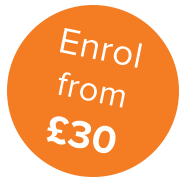 Successful Self Publishing
Level: Professional Development
By successfully completing this course, you will:
Gain skills and knowledge in Self Publishing to expand an existing practice, as a foundation qualification towards further studies, or for personal interest
Be awarded the BSY Professional Certificate of Merit
Be eligible to become a member of AHCP (Association of Complementary Practitioners)
You can study this course from the comfort of your own home; in your own time and at your own pace; with helpful support and encouragement from our friendly tutors.
Course overview
Today, fewer publishing companies are taking on new authors and self-publishing is becoming a very viable and profitable option. If you are considering self-publishing your book, this course will guide you through the minefield. You will learn how to format your manuscript for the printers; copyright, disclaimers and get your ISBN number; and, most importantly, how to market your book and sell it. This course takes you through the complete process of turning your dream of becoming a published author into reality.
Syllabus
Practical training
No practical training is required to complete this course.