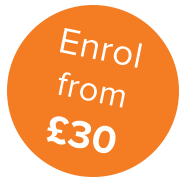 Stop Smoking Therapy Clinic
Level: Practitioner level 3
By successfully completing this course, you will:
Gain skills and knowledge to practice Stop Smoking Therapy – graduates of this course can also obtain professional liability insurance
Become a Registered BSY Stop Smoking Therapist
Be awarded the professional BSY Diploma
Be eligible to become a member of AHCP (Association of Complementary Practitioners)
You can study this course from the comfort of your own home; in your own time and at your own pace; with helpful support and encouragement from our friendly tutors.
Course overview
It has been suggested that nicotine addiction is as hard to beat as heroin, although without the serious social consequences. Nicotine is a fast acting and addictive drug, creating a long term habit notoriously difficult to drop. Since the links between cancer, heart disease and smoking have been openly acknowledged, the number of people seeking to stop smoking has mushroomed. Bearing in mind the damage caused by long term smoking and the enormous benefits to be gained by stopping, there are numerous opportunities for the therapist in this field.
Syllabus
Practical training
No practical training is required to complete this course.