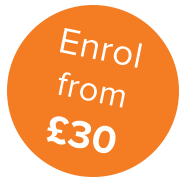 Sports Nutrition
Level: Practitioner QLS level 3
By successfully completing this course, you will:
Gain skills and knowledge to practice Sports Nutrition – graduates of this course can also obtain professional liability insurance
Receive the Certificate of Achievement at QLS Level 3*
Become a Registered BSY Sports Nutrition Practitioner
Be awarded the professional BSY Diploma
Be eligible to become a member of AHCP (Association of Complementary Practitioners)
You can study this course from the comfort of your own home; in your own time and at your own pace; with helpful support and encouragement from our friendly tutors.
Course overview
Sports Nutrition differs from standard nutrition in that it recognizes the additional demands made on the body by exercise and sports performance. Athletes – whether recreational or professional – are finally embracing the value of nutrition in the pursuit of excellence. The contents of this course will unleash the athlete from the confines of conventional nutrition and free him/her to pursue the ultimate in peak performance. This course is a useful adjunct to fitness or nutritional training.
Syllabus
Practical training
No practical training is required to complete this course.