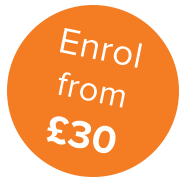 Spiritual Healing
By successfully completing this course, you will:
Be awarded the BSY Professional Certificate of Merit
You can study this course from the comfort of your own home; in your own time and at your own pace; with helpful support and encouragement from our friendly tutors.
Course overview
This form of healing, which is not to be confused with Spiritualism, uses a holistic approach, helping a person to return to the 'wholeness of being' – harmony of body, mind and spirit. For at least 3,000 years, healers throughout the world have been seeking to relieve people of both physical and mental illness by a number of non-physical means.  By concentrating their attention solely upon their clients, healers can often relieve pain and fatigue within minutes, so helping the body to heal itself.
Syllabus
Practical training
No practical training is required to complete this course.