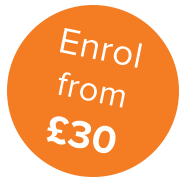 Specialist Yoga Teacher
Level: Practitioner QLS level 4
By successfully completing this course, you will:
Gain the skills and knowledge to become a Specialist Yoga Teacher – graduates of this course can also obtain professional liability insurance
Receive the Certificate of Achievement at QLS Level 4*
Become a Registered BSY Specialist Yoga Teacher
Be awarded the professional BSY Diploma
Be eligible to become a member of AHCP (Association of Complementary Practitioners)
You can study this course from the comfort of your own home; in your own time and at your own pace; with helpful support and encouragement from our friendly tutors. There is also an essential 1 day of practical training for this course.
Course overview
Study of this course will equip you with the skills and techniques to work as a self-employed Yoga teacher. You will gain specialist expertise in several popular areas of Yoga – children's Yoga from age three through to late teens; Yoga as an aid to conception through to pre- and post-natal practice – all of which will enable you to expand your Yoga teaching to a whole new range of students.
As a Hatha Yoga teacher you will gain an understanding of the development of Yoga, Yoga movements and contraindications, Yogic breathing and relaxation as well as class routines and management.
You will also be equipped with the knowledge required to adapt Yoga postures and to teach safe and supportive Yoga to all of your students. You will discover how to draw on the natural energy and imagination of children to teach them Yoga poses and games that they will love.  A complete and comprehensive course of study for the conscientious, aspiring yoga teacher.
Syllabus
Practical training
1 day of Practical Training is essential for this course. For further information please call us on Freephone 0800 731 9271 or 01409 220 400. Your practical training is a valuable opportunity to learn directly from an experienced practical training tutor with specialist skills.