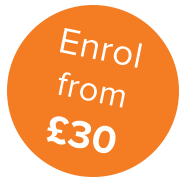 Sociology
Level: Personal Achievement
By successfully completing this course, you will:
Understand Sociology for personal interest or as a foundation for further study
Be awarded the BSY Certificate of Competence
You can study this course from the comfort of your own home; in your own time and at your own pace; with helpful support and encouragement from our friendly tutors.
Course overview
The aim of this course is to introduce you to the various themes, perspectives and methodologies of sociology. It explores how we learn a large proportion of our behaviour, and examines the way we interact within groups and societies. It provides an understanding of the major areas of sociological interest, giving you an extremely sound foundation on which to build more detailed knowledge.
Syllabus
Practical training
No practical training is required to complete this course.