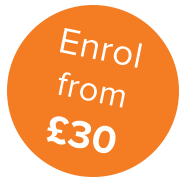 Social Psychology (Introduction)
Level: Professional Development
By successfully completing this course, you will:
Gain skills and knowledge in Social Psychology to expand an existing practice, as a foundation qualification towards further studies, or for personal interest
Be awarded the BSY Professional Certificate of Merit
Be eligible to become a member of AHCP (Association of Complementary Practitioners)
You can study this course from the comfort of your own home; in your own time and at your own pace; with helpful support and encouragement from our friendly tutors.
Course overview
Social Psychology goes naturally with a leaning towards believing that we are made, rather than born, what we are. We often seek the causes of behaviour in the individual's interaction with his environment, yet since the work of Sigmund Freud, there has been a widespread awareness that it is not merely the current environment that matters, but also the environment during earlier development and this course examines the effects on the individual in their attitudes, perceptions and prejudices.
Syllabus
Practical training
No practical training is required to complete this course.