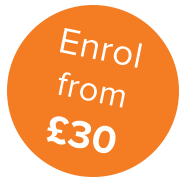 Self Improvement
Level: Professional Development/Personal Achievement
By successfully completing this course, you will:
Gain skills and knowledge to expand an existing practice, as a foundation qualification towards further studies, or for personal interest
Be awarded the BSY Professional Certificate of Merit
You can study this course from the comfort of your own home; in your own time and at your own pace; with helpful support and encouragement from our friendly tutors.
Course overview
Discovering our own path through life and treading it in a manner with which we are comfortable is often an extremely difficult task, and accepting the need for change is a 'painful experience'. Leave behind negative attitudes and destructive thought processes, learn how to have a fresh and positive new beginning and enjoy the rest of life's journey. This course is vital for the student requiring self-help but also for the therapist to teach the techniques as part of treatment programmes.
Syllabus
Practical training
No practical training is required to complete this course.