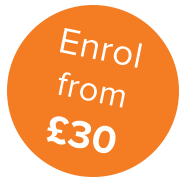 Self Hypnosis
Level: Personal Achievement
By successfully completing this course, you will:
Understand Self Hypnosis for personal interest or as a foundation for further study
Be awarded the BSY Certificate of Competence
You can study this course from the comfort of your own home; in your own time and at your own pace; with helpful support and encouragement from our friendly tutors.
Course overview
Hypnosis has been defined as a state of heightened suggestibility in which you are able to accept ideas for self-improvement and achievement of goals, and to act on them accordingly. The art of self-hypnosis empowers you to achieve your true potential through the use of Self-Suggestion, Positive Thinking and Success Visualisation.  These techniques are becoming increasingly popular in many areas of life, such as career, sports and relationships, to enhance the quality of life.
Syllabus
Practical training
No practical training is required to complete this course.