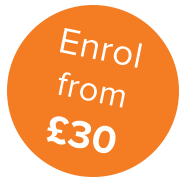 Self Determination
Level: Professional Development/Personal Achievement
By successfully completing this course, you will:
Gain skills and knowledge to expand an existing practice, as a foundation qualification towards further studies, or for personal interest
Be awarded the BSY Professional Certificate of Merit
You can study this course from the comfort of your own home; in your own time and at your own pace; with helpful support and encouragement from our friendly tutors.
Course overview
A sense of inferiority and inadequacy serves little purpose other than to interfere with the attainment of a person's hopes. Self confidence, on the other hand, can only lead to self realisation and successful achievement. It is a sad fact that a great number of people are simply existing in lives which are restricted by what is commonly termed an 'inferiority complex'. But when proper steps are taken, this can be overcome.
Syllabus
Practical training
No practical training is required to complete this course.