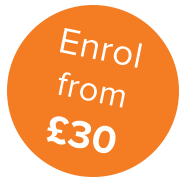 Self Awareness
Level: Professional Development/Personal Achievement
By successfully completing this course, you will:
Gain skills and knowledge to to expand an existing practice, as a foundation qualification towards further studies, or for personal interest
Be awarded the BSY Professional Certificate of Merit
You can study this course from the comfort of your own home; in your own time and at your own pace; with helpful support and encouragement from our friendly tutors.
Course overview
This course is vital for the student requiring self-help and also for the therapist to teach the techniques as part of treatment programmes.  Closely related to the treatment and understanding of stress is our own self awareness – the understanding and developing of our inner self.  Through a process of self inquiry it encourages you to assess how your experience of life affected you. The course then moves on to ways in which you can move forward, learning how to discover and develop self discipline and self belief – and how this can be channelled to maximise the potential inside every one of us.
Syllabus
Practical training
No practical training is required to complete this course.