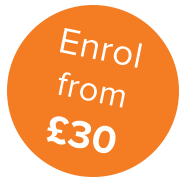 Runes
By successfully completing this course, you will:
Gain skills and knowledge in Runes
Be awarded the New Age Foundation Certificate in Mantic Arts
You can study this course from the comfort of your own home; in your own time and at your own pace; with helpful support and encouragement from our friendly tutors.
Course overview
Runes can provide a skilled reader with powerful insights into psychology and enable him to tap into the sweeping pattern of things that are, and things which are yet to be. This course is designed to complement the Tarot course. In addition to teaching the use of Runes, it covers the use of the Celtic Ogham system.
Syllabus
Practical training
No practical training is required to complete this course.