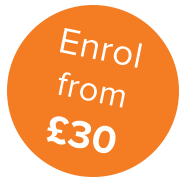 Qabbalah – The First Steps
By successfully completing this course, you will:
Gain knowledge in Qabbalah – the First Steps
Be awarded the New Age Foundation Certificate in Mantic Arts
You can study this course from the comfort of your own home; in your own time and at your own pace; with helpful support and encouragement from our friendly tutors.
Course overview
If you are seriously searching for direction on your spiritual path then knowledge of the Qabbalah is essential. The Qabbalah encourages you to use your natural abilities for intuition, learning and experience, providing self-instructional devices to exercise your own will. The Tree of Life was devised to be used as a practical means of achieving your spiritual identity, acting as a key to the inner door of your spiritual quest. It is always exciting when we take the first steps in any aspect of life – this first step will prove to be invaluable to your quest for wisdom and enlightenment.
Syllabus
Practical training
No practical training is required to complete this course.