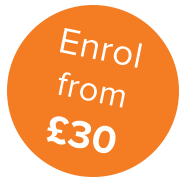 Pyramid Energy
By successfully completing this course, you will:
Gain knowledge in Pyramid Energy
Be awarded the New Age Foundation Certificate in Mantic Arts
You can study this course from the comfort of your own home; in your own time and at your own pace; with helpful support and encouragement from our friendly tutors.
Course overview
There is a belief, particularly amongst mystics and occultists, that pyramids have some mysterious power or influence and that this is associated with the pyramid shape itself. This course investigates some of the mysteries of the Egyptian pyramids. It also describes some simple experiments that you can carry out and looks at some of the ways that pyramid energy can be used therapeutically.
Syllabus
Practical training
No practical training is required to complete this course.