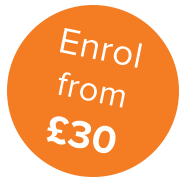 Psychotechnics (Mind Power)
Level: Professional Development/Personal Achievement
By successfully completing this course, you will:
Gain skills and knowledge to expand an existing practice, as a foundation qualification towards further studies, or for personal interest
Be awarded the BSY Professional Certificate of Merit
You can study this course from the comfort of your own home; in your own time and at your own pace; with helpful support and encouragement from our friendly tutors.
Course overview
Psychotechnics is the application of psychological techniques to practical problems in a person's life.  The study and application of this discipline enables the individual to overcome his inhibitions and develop his potential in any aspect of life, evolving further as a person. This course goes far beyond simply exploring and developing the powers of the mind, and is formulated for the thinking person who is receptive to a formula for converting wisdom into psychic power, and believes himself to be ready for an experience that will forever alter the thought processes.
Syllabus
Practical training
No practical training is required to complete this course.