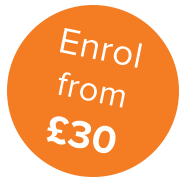 Psychic Development
By successfully completing this course, you will:
Become a Registered BSY Psychic Practitioner
Be awarded the professional BSY Diploma
You can study this course from the comfort of your own home; in your own time and at your own pace; with helpful support and encouragement from our friendly tutors.
Course overview
Each of us has Psychic Ability.  This course is designed to help you recognise and develop your ability in order that you may guide and counsel others, using your own intuition. You are taught to enhance and use the ability to sense and recognise 'energy', which is present either in living, or inanimate objects. You are finally shown how to start a practice as a psychic counsellor, either full or part time
Syllabus
Practical training
No practical training is required to complete this course.