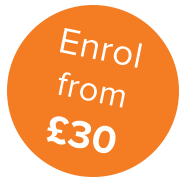 Relaxation Therapist (Professional)
Level: Practitioner QLS level 3
By successfully completing this course, you will:
Gain skills and knowledge to become a Professional Relaxation Therapist – graduates of this course can also obtain professional liability insurance
Receive the Certificate of Achievement at QLS Level 3*
Become a Registered BSY Professional Relaxation Therapist
Be awarded the professional ASC Diploma
Be eligible to become a member of AHCP (Association of Complementary Practitioners)
You can study this course from the comfort of your own home; in your own time and at your own pace; with helpful support and encouragement from our friendly tutors.
Course overview
This comprehensive and informative course gives clear detailed instructions in all aspects of Relaxation Therapy. It is quite unique in its approach to the physical, mental, spiritual and recreational aspects of relaxation, combined with a step-by-step guide to the practicalities of setting up a Professional Clinic. It details appropriate techniques and advises you in selecting those most suitable for the clients' needs.
Syllabus
Practical training
No practical training is required to complete this course.