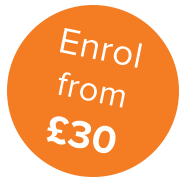 Professional Make-up (Application and Aesthetics)
**NEW COURSE COMING 1 OCTOBER 2023**
To secure your place on this course, please click the 'enrol now' button below. You will be sent your course programme from 1st October 2023.  Alternatively, please contact our student advisors for further information and guidance.
Level: Practitioner QLS level 3
By successfully completing this course, you will:
Gain skills and knowledge to practice Professional Make-up – graduates of this course can also obtain professional liability insurance
Receive the Certificate of Achievement at QLS Level 3*
Become a Registered BSY Professional Make-up Practitioner
Be awarded the professional BSY Diploma
Be eligible for full membership of The Guild of Professional Beauty Therapists
Be eligible to become a member of AHCP (Association of Complementary Practitioners)
Complete further studies via our bespoke Beauty & Make-up Professional pathways and specialise in Make Up
This course is available on our unique online platform with access to accompanying videos and interactive media to support your theory work. There is essential practical training for this course which you can book when you are ready, along with 4 case studies.
Course overview
This course takes an in-depth look at the structure of the face and skin, the types and conditions of the skin, cleansing routines, types of cosmetics and their application, make up for different occasions, the make-up of the cosmetics themselves, and situations in which certain products should not be used.
Case Studies
As part of your course you will be required to submit four case studies which will be assessed by your tutor. These will demonstrate your ability to put your studies into practice.
Syllabus
Practical training
No practical training is required to complete this course.
What's next?
You can complete further studies via our bespoke Beauty & Make-up Professional pathways and specialise in Make Up