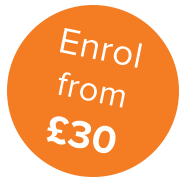 Principles and Practices of Care
Level: Professional Development – QLS Level 2
By successfully completing this course, you will:
Gain skills and knowledge in the Principles and Practices of Care to expand an existing practice, as a foundation qualification towards further studies, or for personal interest
Be awarded the BSY Professional Certificate of Merit
Receive the Certificate of Achievement at QLS Level 2*
Be eligible to become a member of AHCP (Association of Complementary Practitioners)
You can study this course from the comfort of your own home; in your own time and at your own pace; with helpful support and encouragement from our friendly tutors.
Course overview
The Principles and Practices of Care course will be of interest to any practitioner whose role involves elements of care or whose clients are cared-for individuals. A study of care roles and activities will enable them to appreciate how care is undertaken and the impact that being cared for can have.
Many people caring in an informal capacity (for example, those caring for relatives or working as voluntary carers) often approach care without the benefit of underpinning knowledge and skills; with this course they will study the application of basic practice as well as the knowledge base to support it.
Anyone already in a formal care role will find the course invaluable in consolidating an understanding of the principles, ethical standards and legislation relating to care practice.
Syllabus
Practical training
No practical training is required to complete this course.