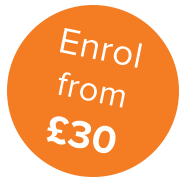 Pregnancy & Baby Massage
Level: Professional Development/Personal Achievement
By successfully completing this course, you will:
Gain skills and knowledge to expand your existing practice or for personal interest
Be awarded the BSY Professional Certificate of Merit
Receive the Certificate of Achievement at QLS Level 3*
You can study this course from the comfort of your own home; in your own time and at your own pace; with helpful support and encouragement from our friendly tutors.
Course overview
The profound language of touch is never more important than at the times of pregnancy, childbirth, babyhood and infancy. This course is a formalised system of touch which makes use of the mother's desire to touch and caress her child with soothing, healing techniques, bringing peace and contentment. It is important to perform the strokes and techniques in the correct way to give overall health and happiness.
Syllabus
Practical training
No practical training is required to complete this course.