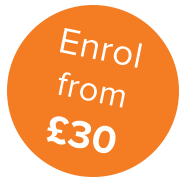 Power of Memory Development
Level: Professional Development/Personal Achievement
By successfully completing this course, you will:
Gain skills and knowledge to expand an existing practice, as a foundation qualification towards further studies, or for personal interest
Be awarded the BSY Professional Certificate of Merit
You can study this course from the comfort of your own home; in your own time and at your own pace; with helpful support and encouragement from our friendly tutors.
Course overview
Having power over your memory means having power and control in your life. All learning implies memory. This course looks at what memory is and how powerfully it works. It explores various techniques and applications of memory enhancement, enabling the student to maximise both verbal and written communication skills, aiding memory recall and enhancing achievement potential. Memory power has a role in many, if not all, areas of self-improvement and self-development.
Syllabus
Practical training
No practical training is required to complete this course.