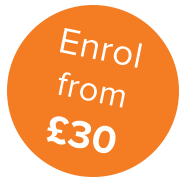 Post Traumatic Stress Disorder Management (P.T.S.D.)
Level: Practitioner QLS level 4
By successfully completing this course, you will:
Gain skills and knowledge to practice Post Traumatic Stress Disorder Management – graduates of this course can also obtain professional liability insurance
Receive the Certificate of Achievement at QLS Level 4*
Become a Registered BSY P.T.S.D. Management Practitioner
Be awarded the professional ASC Diploma
Be eligible to become a member of AHCP (Association of Complementary Practitioners)
You can study this course from the comfort of your own home; in your own time and at your own pace; with helpful support and encouragement from our friendly tutors.
Course overview
In recent years research has advanced our understanding of P.T.S.D. and its treatment. P.T.S.D. can be caused by exposure to a wide range of traumatic events and the mental and physical impact and suffering indicates a need for therapeutic assistance.  The information in this course will provide a greater awareness of the need for prompt recognition of symptoms and current treatment strategies that can benefit clients, their families and those who work with them. This course would be a useful adjunct to the stress and psychotherapy courses.
Syllabus
Practical training
No practical training is required to complete this course.