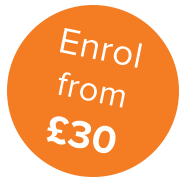 Photography (Basic)
Level: Personal Achievement
By successfully completing this course, you will:
Understand Photography for personal interest or as a foundation for further study
Be awarded the BSY Certificate of Competence
You can study this course from the comfort of your own home; in your own time and at your own pace; with helpful support and encouragement from our friendly tutors.
Course overview
Whether you are new to photography, or wish to expand your existing knowledge, this course will help you take better pictures and improve your photographic skills considerably. The theoretical study is supplemented with practical projects which form an enjoyable part of the course. With this course you will learn to record those special moments in time, without losing any of their joy or beauty.
Syllabus
Practical training
No practical training is required to complete this course.